"From Chanel Bride to Real-Life Bride: Celebrating Margaret Qualley's Unforgettable Fashion Moments"
Margaret Qualley, who has been a cherished friend and ambassador of the esteemed French fashion house Chanel for several years, has recently tied the knot with Jack Antonoff in an intimate seaside ceremony in New Jersey. Her journey from a Chanel bride in 2021 to a real-life bride is a cause for celebration.
Qualley has effortlessly embodied the essence of Chanel with her genuine charm and grace, both on and off the runway. Her ability to carry the Chanel look with elegance and an innate sense of style is nothing short of remarkable, making the phrase "a match made in heaven" feel entirely fitting.
Throughout her journey, Qualley's authentic demeanor has consistently reflected the spirit of Chanel, evident in her various red carpet and event appearances over the past few years. For her wedding, she chose to wear white satin Chanel Mary Janes for all three of her bridal ensembles, exuding a refined, delicate, and angelic aura in a Chanel satin halter-neck gown during the ceremony.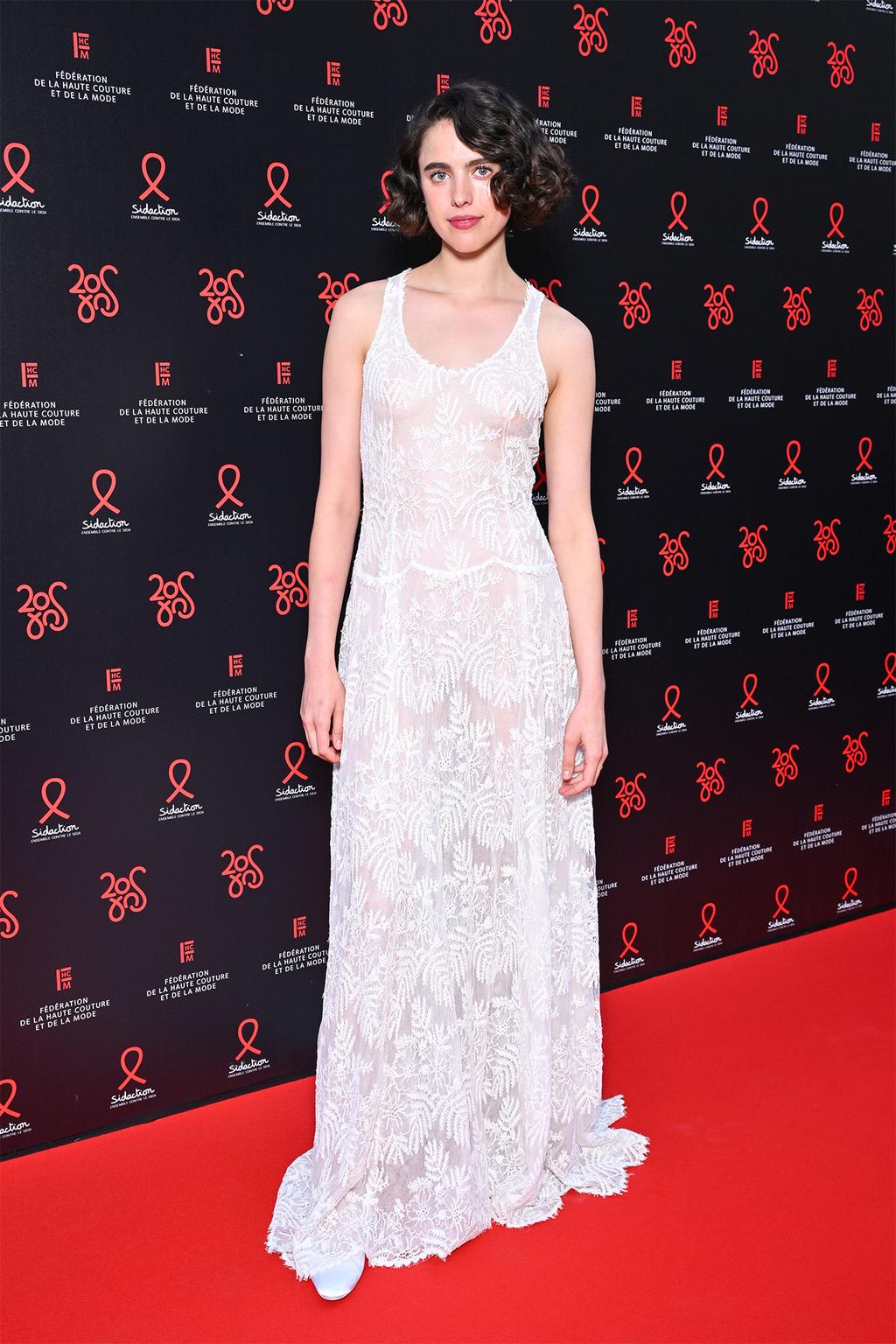 As the world is captivated by her bridal looks, it's the perfect moment to revisit her remarkable fashion moments during the peak of her fame. From her recent appearances at the Cannes Film Festival to her own film premieres and Chanel showcases, Qualley has consistently dazzled.
Her standout style moments have embraced Chanel's unique blend of contemporary and traditional femininity, often featuring monochromatic palettes with hints of soft pastels, lace, tulle, prominent bows, and delicate shoe-string straps. Even in her more mature looks, she retains her naturally youthful and rosy-cheeked allure. As she embarks on this new chapter of married life, we eagerly anticipate the next iterations of her signature style.
In the following pages, we reminisce about some of Margaret Qualley's most exceptional fashion moments to date.